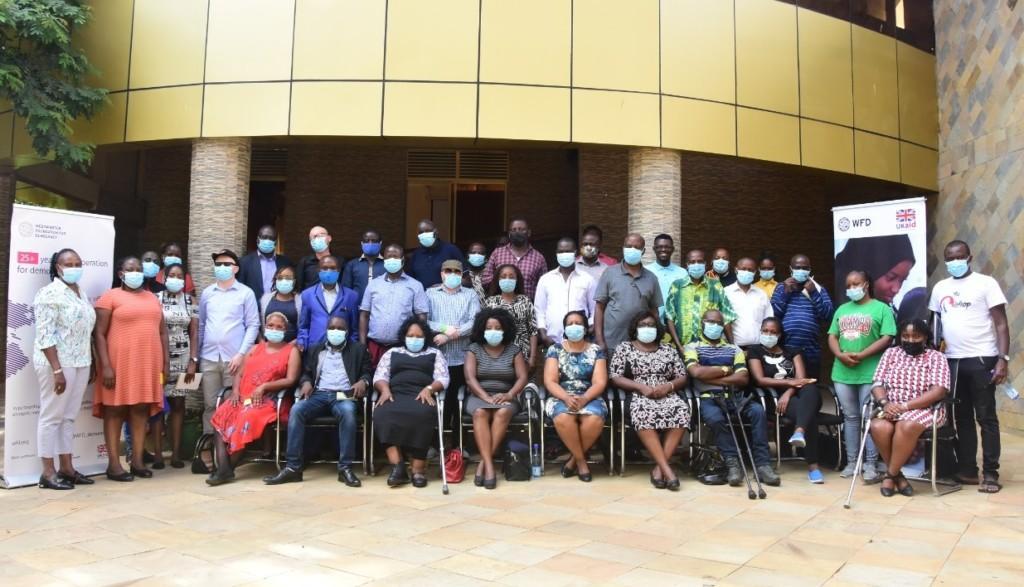 Persons with disabilities marginalised in politics
Kenya has been a multi-party system since 1992. Currently there are 20 different parties represented in the Parliament. Kenya's constitution (2010) requires, among other things, that a person with any disability is entitled to be treated with dignity and respect and that state shall ensure the progressive implementation of the principle that at least five percent of the members of the public in elective and appointive bodies are persons with disabilities (PWDs). Kenya has also signed and ratified the UN Convention on the Rights of Persons with Disabilities (UNCRPD). Despite this, the role of PWDs, both as voters and as representatives, in politics is often much weaker than the rest of the population. Many of the political parties have not had the will nor the expertise to support the civil and political rights of PWDs. As a result, PWDs are often marginalised in politics. In addition to these challenges, the connections of Disabled People's Organisations (DPOs) to political parties are limited and therefore their skills and experience have not been utilised. 
General elections are planned to be held in Kenya in August 2022. It has been estimated that there are around 3.5 million persons with disabilities in the country who have the opportunity to vote and stand for election in terms of their age. The years 2020–2021 are critical to the promotion of civil and political rights of PWDs, as political parties will make their electoral programs by mid-2021 and move on to campaigns.  Kenya is also in the process of amending its constitution, and the government plans to hold a referendum on the amendment already during 2021. If passed, the amendment would have a positive effect on the situation of persons with disabilities.
Our work in Kenya
In August 2020, Demo Finland started to support, through its partner organisation Westminster Foundation for Democracy (WFD), the capacity building of Kenyan political parties in the inclusion of persons with disabilities and to strengthen the civil and political rights of PWDs in connection with the coming 2022 elections.
The project activities include trainings to representatives of at least eight political parties in Kenya on the involvement and importance of the participation of PWDs in democracy and also raise awareness on the challenges faced by PWDs in politics. Parties will also be supported during the project on mainstreaming disability inclusion in policy issues. In addition, the project will support civil society organisations and DPOs to better engage and advocate to political parties and other duty bearers for the inclusion of PWDs in politics.
Results of our work
Several political parties have been willing to increase the participation of PWDs in their work.
5 parties have signed agreements with our partner WFD, committing themselves, among other things, to reviewing their party programme with disability experts and increasing accessibility, and several others have participated in trainings provided by the project.
Political parties have been interested in founding multi-party platforms where they can share their practices and knowledge on increasing the participation of PWDs.