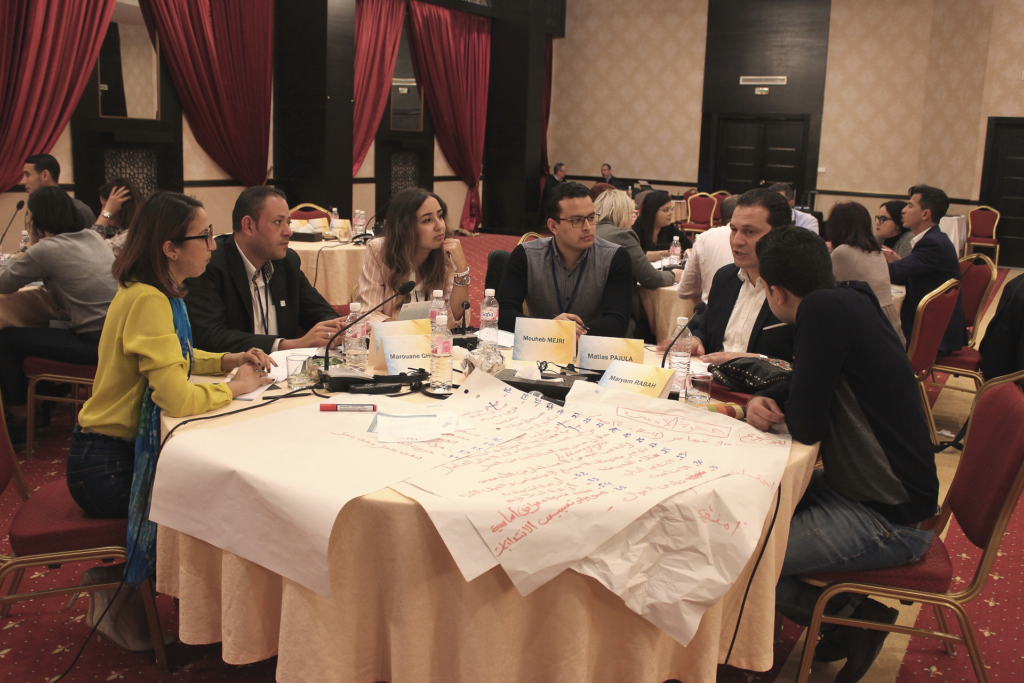 Steps towards a stable democracy
After the Jasmine revolution of 2011 Tunisia has taken steps towards democracy, but the political situation remains partly unstable. The country is new to multi-party democracy and although the parties and politicians have strengthened their knowledge on democratic principles and multi-party co-operation, implementation of democratic reforms has not been easy, partly due to the scattered political party field. Slow reforms, corruption, youth unemployment, security issues and regional inequalities have resulted in frustrations among the citizens. This was manifested both in the 2019 parliamentary elections that resulted in major changes in the composition of the Parliament and in the presidential elections where independent candidate Kais Saied was elected. Coalition government was formed only after second attempt in February 2020, four months after the parliamentary elections, and in September 2020, a technocratic government took office after the resignation of the previous Prime Minister.
After the revolution several new parties have emerged in Tunisia. Many of the new parties need support in their in organisational structure and party programmes. There is also need for training for politicians, so they can support strategic planning and drafting of policies within their parties. Co-operation between the ruling parties and the opposition has been possible, but dialogue is still fragile and susceptible to tensions in the political atmosphere. Women's participation in politics is higher in Tunisia than in other Arab countries. The amount of women in the Parliament decreased from over 31% to around 25% in the 2019 elections, but at the local level 47% of representatives are women.
Our work in Tunisia
In 2012 Demo Finland, a Tunisian think tank Centre des Etudes Méditerranéennes et Internationales (CEMI)  and the Netherlands Institute for Multiparty Democracy (NIMD) set up the Tunisian School of Politics (TSoP), which aims at strengthening the multi-party system through improved co-operation across party lines.
TSoP gathers together young people from the parliamentary parties and offers them knowledge as well as practical tools for working in politics. Taking part in the school offers the young politicians a whole new skill set of working in politics, understanding the intricacies of a multi-party system, and the skills to work together across party lines. Gender equality is a cross-cutting objective of the programme and therefore gender quotas are in place for the trainings, and the themes are approached from gender perspectives.
TSoP alumni now number approximately 500 and their capacities and skills in multi-party co-operation are further strengthened through alumni trainings. Each year, the TSoP organises several multi-party discussions, meetings with government Ministers, and public discussions with parties, civil society and other actors, emphasising peaceful dialogue and constructive political conversation. 
In 2016 TSoP set up a high-level multi-party dialogue forum to enhance political dialogue. The forum brings together all parliamentary parties with more than three seats in the Parliament and holds an important place in facilitating multi-party dialogue, as it is the only one of its kind in the country. Ahead the 2019 elections, the forum published a joint statement on the ethicalness and cooperation regarding election campaigning, which was a significant indication of the multi-party forum's ability to co-operate.
From 2021 onwards, the programme will also strengthen the participation of young people in decision-making by further expanding co-operation with civil society and young people from outside political parties. Youth councils will be founded to provide opportunities for young people to influence and participate, and a Youtube channel will be set up for young influencers to share ideas on democratic participation from young people to young people. The development of the Nouabook website, which brings together politicians and citizens for dialogue, will continue to allow voters to connect with their representatives and discuss political issues.
Earlier, TSoP has also supported political parties in their strategic work and trained parliamentarians and their assistants.
The Tunisian School of Politics has quickly stabilised its place on the Tunisian political field. Every other year, young politicians who have graduated from TSoP with highest grades participate in a study visit to Finland and get acquainted with the Finnish party field and the traditions of multi-party co-operation via Demo Finland.
The Tunisian School of Politics is supported by the Ministries for Foreign Affairs of Finland and the Netherlands via Demo Finland and NIMD.
 Results of our work
Since 2012, TSoP has trained about 500 young politicians on the basis and practices of multi-party democracy. There are hundreds of participants in the different activities of TSoP every year. 
In 2019 elections, 54 politicians that have participated in the TSoP activities were elected in the Parliament, 14 out of them are women. In the 2018 local elections, 61 TSoP alumni (29 men and 32 women) ran as candidates, out of which 11 women were elected. 
The alumni have praised the Tunisian School of Politics especially for enabling multi-party relations and co-operation. 
Many of the TSoP alumni have risen to high positions in their parties and they have trained their party colleagues in turn.
The Tunisian School of Politics and the high-level dialogue forum have created respected and important spaces for politicians to meet across party lines, while increasing trust and co-operation and producing policy initiatives. In 2019, 13 parties signed a joint statement on ethical election campaigning.