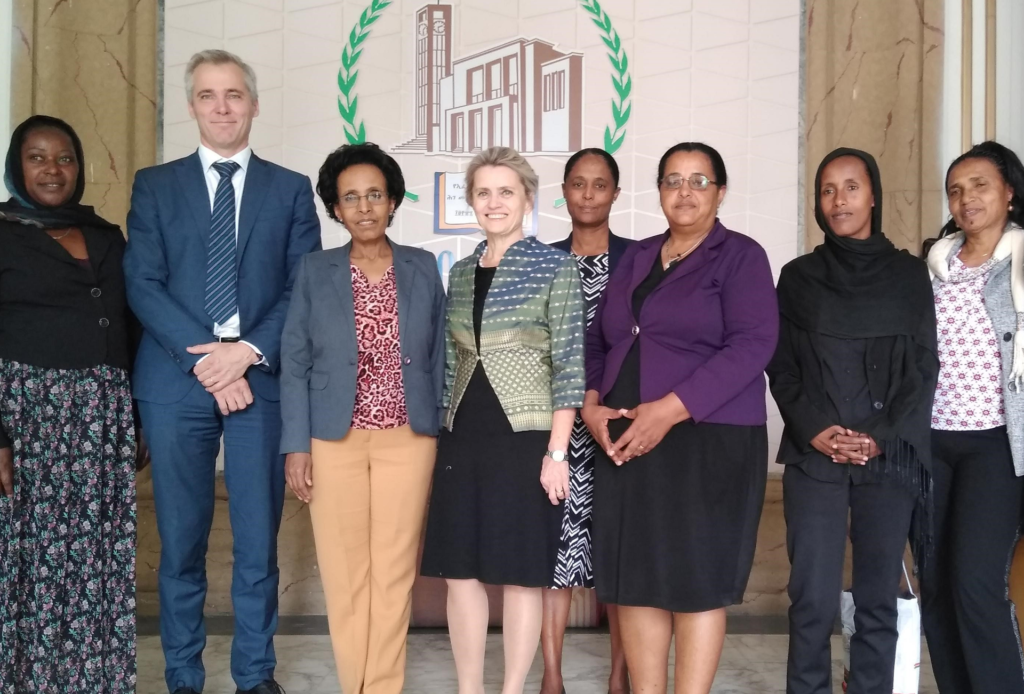 Women are underrepresented in politics
Ethiopia was, in effect, a single party state until 1991 when EPRDF (Ethiopian People's Revolutionary Democratic Front) came into power. Even after that, the state controlled all aspects of the lives of its citizens, and civil society and political opposition were not allowed to operate freely. Since becoming Prime Minister in 2018, Abiy Ahmed Ali has launched democratic reforms, including renewal of the electoral law, increasing the freedom of political parties, NGOs and media, and release of political prisoners. Another significant step was the peace agreement with Eritrea, for which Abiy was awarded the Nobel Peace Prize in 2019. However, challenges still remain. With increased freedom, the control of the state has decreased which has given space for tension and even violent clashes driven by ethnic nationalism.
New laws and the increase of political space have lead to a growth in the number of political parties. In early 2020, there were more than 80 registered parties, most of the which are still weak programmatically and ideologically. There are 35 parties on national and 47 parties on regional level. Most of the parties are organised along ethnic lines. Although almost 40% of Members of the Parliament are women, there is a need to support civil and political rights of women and to strengthen their capacity. For example, there are no women among the chairs or vice-chairs of the registered national parties, and only one of them has a female party secretary. Only one of the leaders of the registered regional parties is a woman. 
Our work in Ethiopia
Demo Finland has worked in Ethiopia since 2019, together with its partner Network of Ethiopian Women's Association (NEWA). Founded in 2003, NEWA aims to promote equality and women's rights in all areas of society. The joint project strengthens women's capacity and their political participation on a multi-party basis, and supports women's active participation in elections both as voters and as candidates on regional and national levels. The project has produced a radio program that gives voices to women in leading positions, challenging the traditional notion that only men can be leaders. The project has also provided training for social media influencers on the barriers to political participation that women face. The project maps out gender plans of different political parties and provides a material package for training female politicians. The trainings include information on electoral laws, campaign techniques and communications. The trainings will gather women in politics from different parties and allow the participants to also gain experience of multi-party cooperation. 
Results of our work
The project has been well received in the political parties. In the project events, the representatives of parties have appreciated NEWA's work for gender equality and been positive towards possibilities to enhance women's participation.