The project by Demo Finland and IMD in Mozambique improves the democratic management of natural resources. There has been plenty of room for improvement, both in terms of knowledge on natural resources and in consulting people on their expectations and needs. Now Mozambique is talking about how future income will be spent in such a way that the people benefit from it.
Over the past couple of decades, significant natural resources have been discovered in Mozambique. Sub Saharan Africa's largest natural gas deposit, significant ruby reserves and other gemstones, graphite and other minerals, and so on.
Helder Injonjo, Deputy Speaker of the Mozambican Parliament, receives us at his office on the second floor of the Mozambican Parliament House.
"We in the Parliament have only been talking about natural resources for a short time," he says.
"Natural resources must benefit the people of Mozambique, we understand that. At the moment, we are making laws to ensure this."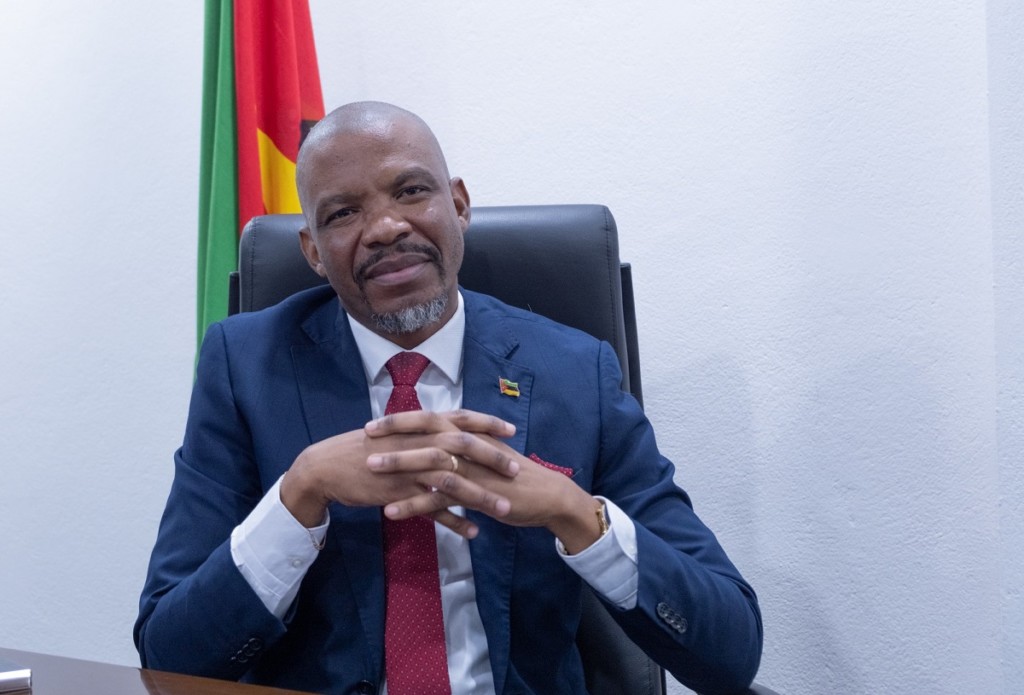 Demo Finland and the Mozambican organisation IMD (Instituto para Democracia Multipartidária) have a joint development co-operation project on the democratic management of natural resources.
The project is based on the fact that there really was no democratic debate about the country's natural resources, says Hermenegildo Mulhovo, Executive Director of IMD.
"In general, we still have a weak democracy," Mulhovo says.
According to the IMD's analysis, the Parliament was virtually completely sidelined from discussions on natural resources. All proposals coming from the government were adopted as if rubber-stamped. This was due, on the one hand, to the fact that the ruling party, Frelimo, had a majority of parliamentary seats and therefore all ministerial portfolios.
"But it was also due to a lack of information – MPs were not familiar with the challenges of this sector," Mulhovo says.
By law, Mozambican parliamentarians and members of provincial parliaments represent the people, but since they were excluded from discussions, it seemed that companies working with natural resources lacked democratic oversight altogether.
"Supervision was practically zero, companies could do almost anything they wanted," Mulhovo says.
Let us make Parliament a key player
For these reasons, IMD and Demo Finland began to strengthen the Mozambican Parliament as a key player, and Mulhovo summarises the goals into three areas: corporate supervision, knowledge-based legislation and democratic representation of citizens.
During the project, parliamentarians at both national and provincial level have received extensive training on natural resources and their management.
"As the know-how has grown, we have seen how Parliament has increased its visibility on these issues," says Mulhovo.
For example, IMD cooperated with Amnesty International in a case where some Chinese companies had violated the human rights of their employees. Parliament became active and their activities were put on hold until improvements were made to working conditions.
Genuine representation of the people requires efforts, because according to Mulhovo, before the project, local people were not even consulted about what they expected and hoped natural resources would bring them. To support the oversight work of Members of Parliament, a tool has been developed, the indicators of which have been derived from the monitoring tools of the Extractive Industries Transparency Initiative (EITI), an international organisation promoting transparency in the extractive industries sector.
"We would like to see the amendments in legislation are made based on consulting the public and having visited the sites to monitor what is happening on the ground ," Mulhovo says.
Project Manager Fidalia Chivale has seen a lot of progress.
"Parliaments have come closer to communities living in resource-rich areas. They have gone to hear what the needs and concerns of the communities are."
During the project, she has also noticed that MPs have been increasingly interested in natural resources.
"In Nampula province, for example, the provincial assembly has been interested in CSR (social responsibility contract) agreements, which the government makes with companies."
Skills for provincial parliaments
Part of the work has also been to improve the dialogue between the national and the provincial parliaments.
For a long time, provincial parliaments in Mozambique's 10 provinces operated only on paper, Mulhovo says.
"They didn't have a budget and they didn't really have any operations."
In practice, the Ministry of Public Administration did not regard the provincial parliaments as independent actors, but as an extension of their own activities.
IMD organised a lot of forums where representatives of provincial parliaments discussed with MPs, and gradually the independence of the local level began to be recognised. According to Mulhovo, when the law on local parliaments was renewed in 2019, it was written largely on the basis of the lessons learned from the project.
According to Helder Injonjo, communication now works smoothly, and everyone knows their place.
"The national parliament discusses the affairs of the whole country, and at the local level the focus is on the province's own affairs," he says. "There are no shocks."
Local politicians on the other side of the country, in Pemba, the capital of Cabo Delgado province, agree on roles being clear.
Feliciano Makwamba Sambwakelo, chairman of the Frelimo council group, and António Muzorewa, chairman of the opposition Renamo group, say in almost unison that the responsibility for monitoring natural resources lies with the national parliament, and their own role is to monitor the work in the province.
Sometimes, for example, people want to complain to the government, and then local politicians help.
"Sometimes people have been displaced from their lands to make way for projects and they feel that they have not received adequate compensation," Sambwakelo says.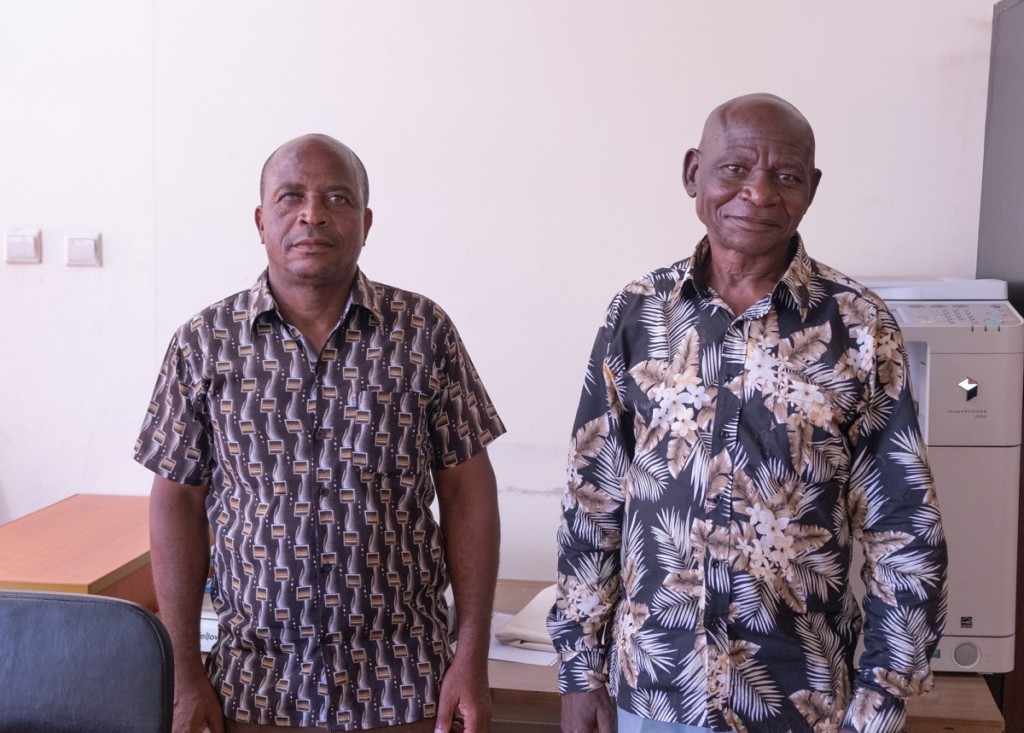 IMD's trainings have been helpful in understanding the natural resources sector, but practical work is hampered by a lack of resources.
"We can't really go to mining areas or gas-producing areas to see what's going on there because we don't have cars," Sambwakelo says.
Muzorewa adds that, in practice, the provincial assembly only visits the municipalities in the province once a year.
"It would be good to visit them at least twice," he says.
IMD's Mulhovo says that in the provinces, the lack of resources is a structural problem.
"The new law gives them more power, but not resources. Some parliaments have not been able to hold a single session a year, others have no premises. Some have even asked us for a photocopier."
However, the work has been easier in recent years, Mulhovo says. When IMD invited local politicians to meetings or trainings a few years ago, no one showed up because the ministry had banned it. The importance of parliamentary support has now been understood.
"We are glad that IMD is working with both us and the provincial level, and that they are training their people, we encourage that," says Vice-President Injonjo. "The provinces need training so that they can fulfil their role in representing the local population."
With the support of IMD and Demo Finland, the parliaments have now been able to meet each other and annually also national decision-makers. Last year, Mozambican President Felipe Nyusi also spoke about decentralisation.
"So our work has been beneficial," Mulhovo says.
Lessons learned from Finland in transparency
During the project, Mozambican parliamentarians have visited other countries, including Finland. Helder Injonjo himself visited Finland in 2022.
"We learned a lot," he says. "We also visited mines and learned how involving civil society has helped develop transparency in Finland."
According to Mulhovo, IMD wanted to make the natural resources debate international. At first, he thought that a group of MPs trained in these themes from committees working with natural resources would go on the visits.
"But then others started to get interested. In the end, representatives of the Main Committee went to Finland, which brought visibility to our work and themes."
What the money is spent on
One important theme during international visits has been how the income from natural resources is ultimately used.
An important administrative tool in this regard is the sovereign wealth fund, which is also used in Norway. The idea is to direct part of the income from natural resources to the state budget, and the rest will be put into a fund for future generations.
"Natural resources don't last forever, we need to save this income for future generations," Injonjo says.
The fund's model is hotly debated in Mozambique. Academics and politicians from different parties speak on television talk shows, and the arguments are sometimes heated.
According to Mulhovo, the idea of a sovereign wealth fund began only as a technical exercise at the Central Bank of Mozambique.
"We were the first to bring the debate out of the central bank corridors, including into the Parliament."
According to Mulhovo, at IMD seminars, Parliament noticed that they were being sidelined from managing future incomes and began to demand a greater role.
Now that the debate is taking place very openly, it is no longer possible for politicians to make their "compromises" with future money.
Bridges between political parties
IMD's work is not always easy, Mulhovo laughs. When they began their work to support Parliament in the management of natural resources, the President of the country called the President of Parliament and asked what was going on there.
"Control of natural resources was so closed that the government saw parliament as a threat," Mulhovo says.
A lot has happened since then: the debate is now open, and the Parliament consults the people, within the limits of resources.
According to Mulhovo, it helps IMD's work that all political parties understand that the organisation is impartial. All three parliamentary parties are invited to participate in training and travel equally, regardless of the number of seats they have in the Parliament. All party congresses are visited.
"And everyone's jokes are laughed at," Mulhovo grins.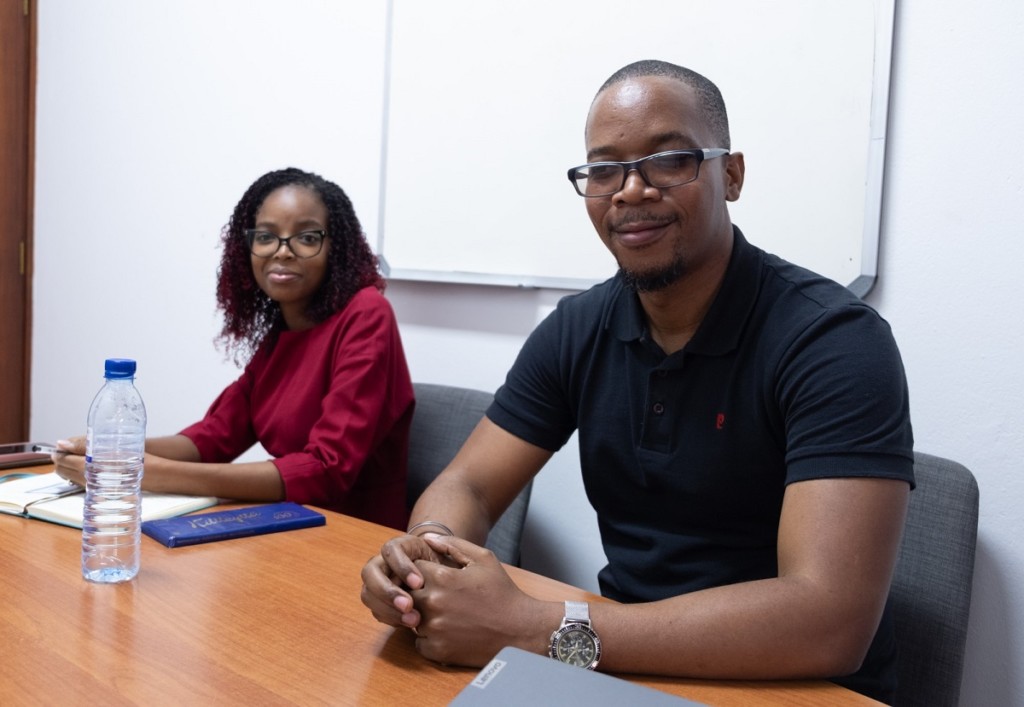 The organisation has also received praise from the chairmen of Parliament and the various provincial assemblies for the fact that, on the basis of IMD rules, they too can be fair and cannot always favour their own group.
According to Mulhovo, good communication with all parties is capital, which the organisation has increased over the years.
He says that neutrality and open dialogue have also improved Mozambique's political culture. Televised speeches in plenaries may still be fiery, but in the corridors, MPs are friends with each other.
"When I started at IMD in 2009, people from different parties didn't get along and wouldn't agree to appear in the same photos so there wouldn't be problems."
IMD has received praise for building dialogue, and sometimes political parties ask that different co-operation initiatives come from IMD. If the opposition came up with a good idea, it would be difficult for the ruling party to agree to it, and vice versa. If the proposal is made by IMD, it is easy for everyone to get on board.
"It's also a good practice to have retreats where you talk about things without the television cameras present. They lead to decisions and agreements."