Demo Finland, UNDP Country Office in Zambia and the Zambia Women's Parliamentary Caucus co-organized a workshop for women parliamentarians and ministers in Chisamba, Zambia in late September. The objective of the workshop was to share good practices of women's cross-party co-operation at the parliamentary level.
Finnish Members of Parliament, Pia Kauma (National Coalition Party) and Aino-Kaisa Pekonen (Left Alliance), both members of the Network of Women Members of the Finnish Parliament, participated in the workshop as trainers. Additionally, gender consult Elina Hatakka and Demo Finland's programme manager Hanne Hämäläinen trained at the event.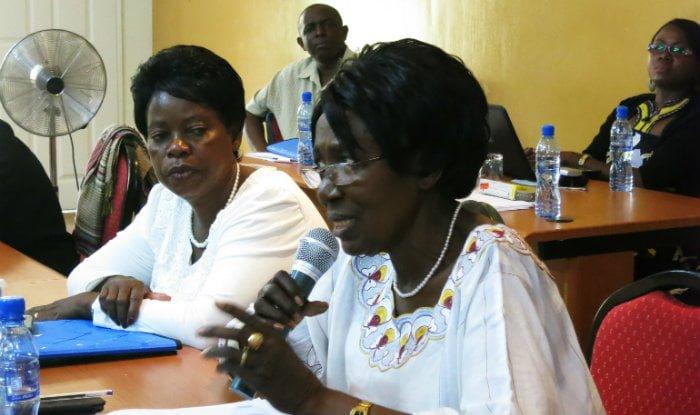 Currently, 20 out of Zambia's 158 MPs are women. The electoral system favoring voting for men, traditional attitudes and values, party structures and lack of funds and training for women politicians all explain the low representation. Zambia does not use gender quotas that would increase the number of women in the parliament. Comparably, women hold 84 out of 200 seats in the Finnish Parliament and Finland is one of the only countries that has achieved 40 % representation of women without a quota system.
The workshop focused on cross-party co-operation and good practices from Finland and Tanzania, where Demo Finland supports the Tanzania Women Cross-Party Platform (T-WCP), were used to foster discussion. Pia Kauma introduced the political system of Finland and Aino-Kaisa Pekonen went into more detail presenting the work and achievements of the Network of Women Members of the Finnish Parliament. Especially, maternity package, a kit granted by the Finnish social security institution to all expectant or adoptive parents, generated a lively discussion.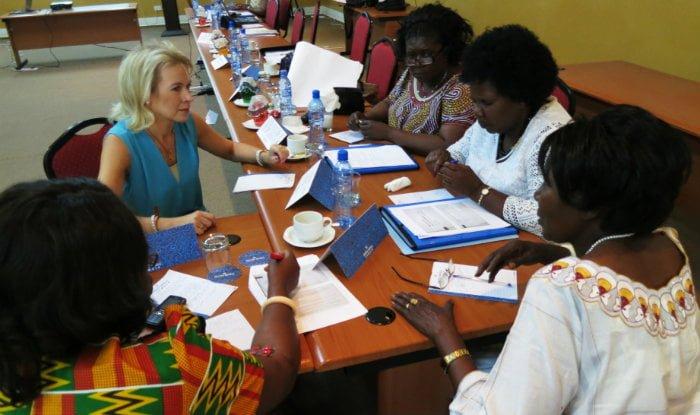 A more deep understanding of the concept and opportunities of women's cross-party co-operation was probably the most important outcome of the workshop for the Zambian participants. "I was left with a feeling, that in the beginning of the workshop, the Zambian women MPs doubted if Aino-Kaisa [Pekonen] and I could really agree on so many gender issues, or if we were just trying to seem united and would disagree in reality. They were astonished that women coming from parties with often completely opposite opinions on political issues can co-operate. I kept on saying that it is very important to push forward those issues and solutions we can agree on and not those, that we have different or completely opposite views", said Pia Kauma after the two-day workshop.
In addition to sharing good practices, participants came up with concrete gender and equality themes and issues they could co-operate on. For instance, education and ending child marriage were seen as important issues crossing ideological and party lines. It was also discussed how the women MPs could challenge and break down attitudes that hinder women's political participation. One concrete proposal was to create a television ad in which the women politicians would tell about their role and achievements in the parliament.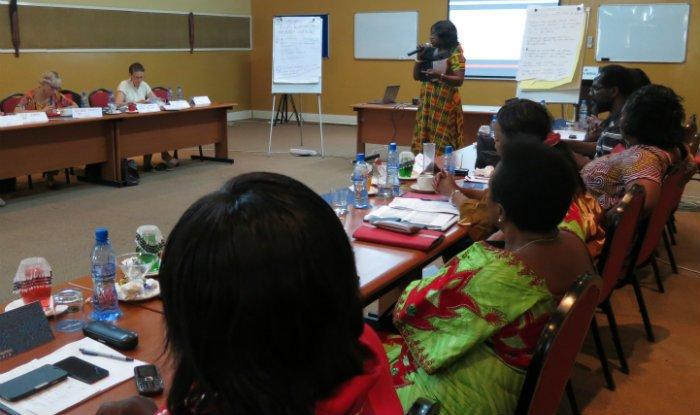 "In the next stage, we discussed how women in parliament could advance gender equality. Some opportunities identified were influencing the budget in favor of gender activities, advocacy work, creating a more accessible network of schools and passing gender sensitive laws", told Aino-Kaisa Pekonen.
The Zambian MPs were left with a list of issues they would like to co-operate on but even more importantly with the spark to deepen co-operation making it more regular and effective. Also, a documentary film produced by Demo Finland in Tanzania introducing the Women of T-WCP gave some hope for a better future.
"The most important lesson for me was to understand how us women can influence legislative processes to create leverage for equality. And it is more effective to do that in co-operation with other women", concluded a participating Zambian MP.